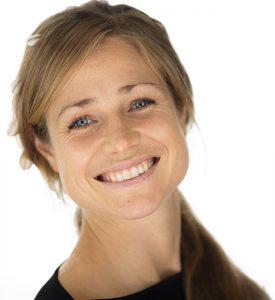 My name is Rannveig Aamodt, and you're probably wondering how to say that name! It's pronounced ron-vie (as in, vying for something — and then roll your r if you can!) and it means "the house where the two rivers meet."
I live in Estes Park, but I grew up on an old Viking farm in Norway. My whole life I've been surrounded by grand nature. I fell in love with the outdoors early on, and wild places and beautiful vistas are close to my heart.
As long as I can remember I've been fascinated by colors and how they change with different light. In 2006, I did a 1900-mile cross country ski traverse of Norway, which lasted 3 months in the middle of winter. It was an amazing trip for many reasons, and what fascinated me most was watching the blue and purple light change throughout the day and sharing the beautiful landscape with my friend, who I did the crossing with. Humans have an intense, heartfelt connection with the world and with each other, and I try my best to show these connections in my wedding photography.
I started working with my husband Nathan Welton as a second shooter and photo editor in 2009. Maybe I'm a little biased, but Nathan is one of the best wedding photographers in the country and I've learned a lot from him. When we started working together, I discovered that I would quickly become completely lost in pictures. I love the layers, the moments, and the emotion, and I can stare at them forever. These days I operate my own wedding and portrait studio, but we still team up from time to time on larger and more complicated shoots.
I am a sponsored rock climber as well, and in 2012 I took a 50-foot groundfall in Turkey that should have killed me. You can read about it on my climbing site here. My recovery was long and arduous — relearning to walk at the age of 28 was an unexpected life event. I'm probably not alone in saying that near-death experiences shake you to your core, and mine made me reevaluate everything. What I ultimately came away with was an even stronger appreciation of the bonds between family and friends, and a renewed effort to never take the connections with the people we love for granted. This is a huge part of why I shoot weddings.
I would love to talk to you about your big day, so please get in touch!